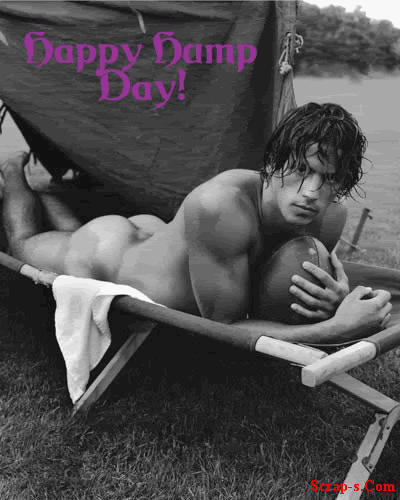 It amazes me that all I need to do is type in HUMP DAY on the web and
Wallah
!; Viola!
T
here he is...
Hello Mr. Hump Day!
He's Yummy
!
Looks like he's got his ball and his hammock. Maybe he's camping?? Well, whatever he's doing, I'm happy to see that he's doing it in his wonderful Birthday Suit. It looks fabulous on him!
Besides posting the Delicious Wednesday All Grown Up Bad Boy,
I'm popping in for a quick blog to let you know about my contest that will be going on at TRR-
The Romance Reviews
for another scrumptious Mr.Yummy, Tantum Maddox, my NESA agent in
I will be giving away one eBook copy. So, stop on by and for a chance to win!!