Under The Covers
&
Guilty Pleasures
THE SEIRENES (or Sirens) were three sea nymphs who lured sailors to their death with a bewitching song.
2. a
seductively
beautiful
or
charming
woman,
especially
one
who
beguiles
men.
7.
seductive
or
tempting,
especially
dangerously
or
harmfully.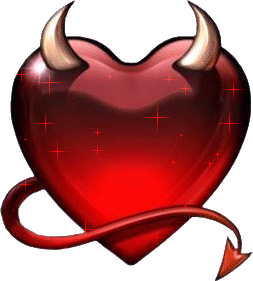 SEXY HOT BRAZEN NAUGHTY & WANTON!
Tantum Maddox and Nala Decker
The Risque Target
Tantum is the only man who can bring
the Sinful Siren out of Nala Decker!!
There's one name that has Agent Nala Dekker reaching for the gun holstered to her leg- Tantum Maddox, the one name her partner said before he died in her arms. After three years of searching for the faceless Tantum Maddox, his name has finally surfaced. Nala jumps on the first plane to Boston in chase of her long-awaited revenge. But instead of taking Tantum in for his crime or shooting him-in self-defense, of course-- Nala nearly ends up in bed with the killer. So, it probably would've been a good idea to find out what her Target looked like before she went after him.
Agent Tantum Maddox has completed his assignment in Mexico... and now it's time for his revenge. When Tantum finds a mysterious woman in his arms, and after he discovers exactly who she is-his Target-he must decide what to do with the gun concealed beneath her dress. Should he use it on her and kill her? Or spare her life and take her captive until he finds the answers he's been looking for?
Somehow Nala's innocence comes into question by the dangerously sexy Tantum Maddox and he accuses her of being a cold blooded killer. But why is Nala the one on trial, for Tantum's the one who killed her partner-isn't he? In this torrid twist of betrayal and seduction, will Tantum and Nala resist killing each other? Or worse, when the truth unfolds, will love become the only threat to their vindictive hearts?
Here's a little taste of the delectable
Tantum Maddox...
"Tell me, what am I going to find if I keep going?" His fingers inched closer. Her heart raced. "Are you damp?" he furthered another inch up her thigh, "wet?" he smiled wickedly, and she gushed from the inside out. "Or, will you be drenched, sweetheart...
Click to cont reading...
Who doesn't want a bad boy?
Tantum Maddox is strong, clever, but like every mysterious man Tantum has a dark past and is wary of letting his heart come out from the shadows. Nala Dekker is witty, smart and like many modern woman- she's a control freak. Their characters emerge through The Risqué Target. Nala pulls Tantum from his darkness, while Tantum relinquishes Nala's control, taking it in a way that Nala is unable to deny.
For this Hop I will be giving away
Be sure to enter below for a chance to Win!!
And Thank You for stopping by!
(giveaway- INT)
a Rafflecopter giveaway
Tantum Maddox's Doppelganger?
(You don't need to participate in this contest
to qualify for my eBook giveaway for this hop :)
TO CONTINUE THE HOP CLICK ON A SITE BELOW!